Herbs and Spices are the Spice of Life!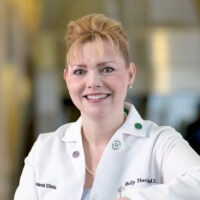 By: Holly L. Thacker, MD • Posted on February 09, 2013 • Updated August 07, 2023
---
Food is Nutritional Therapy
We know that soup is good for the soul, specifically chicken noodle soup is good for making you feel better when you have a cold.
Food is nutritional therapy, and nutraceuticals and phytochemicals have medicinal effects, so it is only natural that ancient herbs and spices are being examined as the new and natural therapies in your kitchen armamentarium. Herbs are from green leafy plants and spices are obtained from roots, flowers, seeds or bark. Some plants produce both herb and spice. For example, the leaves of coriandrum sativum are the source of cilantro, the herb, while coriander spice is from the seed.
Common herbs include:
Thyme
Sage
Parsley
Basil
Chive
Rosemary
Mint
Oregano
Common spices include:
Cinnamon
Ginger
Cloves
Saffron
Nutmeg
Cumin
Mustard seed
The Benefits of Herbs and Spices
Basil
Basil is a terrific herb that is full of anti-oxidants and has some anti-microbial effects. It is rich in minerals, vitamin A and iron. I love fresh basil chiffonaded over sliced heirloom tomatoes, diced red onions with a thin sliver of mozzarella cheese topped with a drizzle of olive oil and balsamic vinagrette - a perfect, simple Caprese salad.
Cilantro
You either love cilantro or you hate it as an herb. I love it in Mexican dishes. It has a compound that appears to kill salmonella bacteria and it has anti-oxidant and anti-anxiety effects.
Cinnamon
Cinnamon is a spice that helps the body process sugar and cholesterol. It is very aromatic and does not only have to be paired with sugar. Cinnamon and apples, cinnamon and pumpkin, cinnamon on your oatmeal, are just a few of my favorites and seem to help reduce the amount of sugar needed to sweeten these classic dishes.
Curcumin
Curcumin is the antioxidant in turmeric, which gives it the yellow color. This spice is linked to a reduced a risk of diabetes and reduced risk of some cancers and is a staple in yummy Indian curry dishes.
Garlic
Garlic is the spice of life even though it is neither an herb or a spice! It is a vegetable from the lily plant, but when dried garlic is referred to by some as a spice. Garlic lowers blood pressure and has anti-viral, anti-bacterial and anti-fungal properties and is rich in vitamin C. It is a relative to the onion, shallot, leek and chive. Garlic is spicy and pungent and it sweetens with cooking. And according to my husband, garlic and onions are apparently my favorite perfume!
Ginger
Ginger cleanses the palate, is a good anti-nausea spice and may reduce blood pressure, too. In my opinion, ginger goes well with wasabi, also called "Japanese Horseradish," which has antimicrobial effects, perhaps that is why it is often paired with sushi. Just saying the word "wasabi" opens up my sinuses and wakes me up.
Oregano
Oregano is a versatile herb that has anti-septic and expectorant effects and is rich in anti-oxidant cancer fighting properties. Besides, it's the "pizza herb." What is good Italiano pizza without oregano and crushed red pepper?
Crushed Red Pepper
Crushed red pepper is made from hot dried red pepper, cayenne, and bell pepper. It contains capsaicin, which reduces pain and inflammation and helps improve blood flow. After salt (a mineral) and black pepper (a spice which blocks fat absorption), my next most common shaker is full of this crushed red pepper and goes well with steamed spinach and fish dishes.
Paprika
Paprika is made from chili and bell peppers. It is red in color and is used to add color and flavor to soups, stews, and is rich in vitamins and anti-oxidants. Like most herbs and spices, paprika is essentially calorie free! I add paprika as a garnish to my deviled eggs. However, cooking the spice in oil brings out the flavor. What is the perfect Hungarian comfort food, Hungarian chicken paprikash, without paprika?
Parsley
Parsley is not just a garnish, it is rich in vitamin K, which is needed for good bone health and contains chlorophyll which not only handily freshens your breath but is also rumored to be an ancient aphrodisiac. What are parsley potatoes without parsley?
Here are a few more suggestions to spice up your food and life:
Tarragon
Dill
Nutmeg
Cumin
Saffron
Mint
Poppy seed
My all time favorite jalapeño pepper
Be Strong, Be Healthy, and Be in Charge! And Be Spicy!
-Dr. Holly L. Thacker
Holly L. Thacker, MD, FACP is nationally known for her leadership in women's health. She is the founder of the Cleveland Clinic Women's Health Fellowship and is currently the Professor and Director of the Center for Specialized Women's Health at Cleveland Clinic and Lerner College of Medicine at Case Western Reserve University. Her special interests are menopause and related medical problems including osteoporosis, hormone therapy, breast cancer risk assessment, menstrual disorders, female sexual dysfunction and interdisciplinary women's health. Dr. Thacker is the Executive Director of Speaking of Women's Health and the author of The Cleveland Clinic Guide to Menopause.
---
---
basil, cilantro, cinnamon, Dr. Thacker, food, ginger, healthy food, healthy recipes, herbs, spices, women, women and spices, women's health
Related Articles
---