Finding Healthy Foods That You Enjoy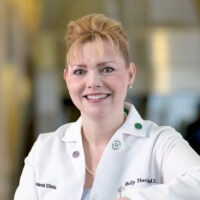 By: Holly L. Thacker, MD • Posted on December 29, 2020
---
Healthy Foods That Are Also Delicious!
It's true that eating oatmeal is associated with lower cholesterol levels. And green tea is healthy because it is rich in catechin polyphenols. The active component, epigallocatechin gallate (EGCG), in both of these healthy options is a potent antioxidant that has the ability to block cellular damage from free radicals and thus EGCG has been associated with reductions in cancers and heart disease.
As we enter the flu and cold season it is important to stay well-hydrated. Lab research has suggested that both green tea and black tea polyphenols have anti-viral activity. But this doesn't mean you have to force yourself to eat or drink foods and liquids you don't like! Find something that you enjoy and indulge in its healthy benefits!
Heart Healthy Foods
I have patients in my practice who sheepishly admit they force themselves to drink red wine "for heart benefits," but they really don't like it. I say, "Stop it then, eat some grapes instead!" Resveratrol is found in grape skins, berries and peanuts and is part of a group of compounds called polyphenols. Polyphenols are micronutrients that we get through certain plant-based foods. They're packed with antioxidants and potential health benefits.
Cholesterol Reduction Foods
For those that enjoy a warm, hearty bowl of oatmeal, then enjoy! Oatmeal contains soluble fiber, which reduces your low-density lipoprotein (LDL) cholesterol, the "bad" cholesterol. If oatmeal is not your forte, there are many other foods like apple pectin, garlic and soy that are also associated with cholesterol reduction.
Metabolism Boosting Teas
Teas have a type of flavonoid called catechins that may boost metabolism and help your body break down fats more quickly. For years, I tried to force myself to drink green tea, but it simply reminded me of smelly, old socks! As I sit here today I am sipping green tea, but it is a delicious blueberry superfruit green tea that I enjoy.
Omega-3 Foods
For every food that you know is healthy, but you don't like, you can find an excellent substitute. Fish is a big one. Fish, like fresh salmon and tuna are rich in heart healthy omega-3s. No reason to pinch your nose or force-feed yourself fish if you don't like it or are allergic to it! Munch on some walnuts or eat flaxseed cereal twice a week instead.
I hope it doesn't take you as long as it took me to find suitable alternatives to drinking something that reminded me of smelly socks! I have discovered wonderful, green teas flavored with honey ginseng and my latest favorite - matcha green tea with no caffeine and no calories - I can "Sip, Sip, Hurray!"
Be Strong, Be Healthy, Be in Charge!
-Dr. Holly L. Thacker
Holly L. Thacker, MD, FACP is nationally known for her leadership in women's health. She is the founder of the Cleveland Clinic Women's Health Fellowship and is currently the Professor and Director of the Center for Specialized Women's Health at Cleveland Clinic and Lerner College of Medicine at Case Western Reserve University. Dr. Thacker is also the Executive Director of Speaking of Women's Health and the author of The Cleveland Clinic Guide to Menopause. Her special interests and areas of research including menopause and related medical problems including osteoporosis, hormone therapy, breast cancer risk assessment, menstrual disorders, female sexual dysfunction and interdisciplinary women's health.
---
---
Related Articles
---