Functional Medicine and Women's Health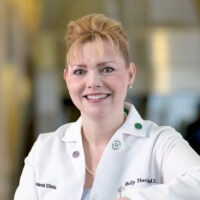 By: Holly L. Thacker, MD • Posted on August 01, 2016
---
What Is Functional Medicine?
If you enjoy reading about health and wellness, you have probably heard several buzz words over the years with "functional medicine" becoming front and center.
You may recall that "functional medicine" initially started out as "integrative medicine and wellness." Prior to that, much focus was placed on nutritional medicine and alternative and complementary practitioners, including but not limited to the following:
Doctors of Naturopathic Medicine
Doctors of Chiropractic Medicine
Panoply of allied health providers, such as nutritionists, physical therapists, psychologists, fitness coaches and personal trainers, yoga practitioners, purveyors of Reiki energy therapy and aromatherapy.
Focusing on the whole person and utilizing healing from both traditional Western medicine and non-traditional or so called "complementary" health providers such as those with experts in the following have gained in prominence:
Nutrition
Massage
Chiropractic therapies
Herbal medicine
Music therapy
Spiritual therapy
Terms such as "anti-aging" and "restorative medicine" pack a big marketing punch. We all want to maintain good health and stop the continuous scourge of aging and degeneration. We all would like to understand the cause of our symptoms as well as obtain safe symptom relief and cure from chronic conditions.
How To Find A Functional Medicine Health Care Provider
When looking for a "functional medicine" health care provider, there are several important questions to ask:
Is this service covered by my health insurance?
Is this service or practice respected?
Does this practitioner or practitioners follow evidence-based guidelines?
If they are prescribing female hormones for me, are they credentialed in menopause, endocrinology and hormone therapy?
Do the practitioners make more money by "selling" me supplements, potions, etc.?
Does my primary care physician work with and coordinate with these services?
Does the functional medicine practitioner follow up on all test results and perform complete examinations?
Many times a person is looking for a physician who will be able to do the following:
Set aside time for a complete history and physical obtaining important information about family history, genetics, lifestyle and hormonal factors.
A practitioner expert in prescribing non-surgical therapies, utilizing appropriate dietary and supplement prescriptions as opposed to only allopathic medical pharmacologic prescription medicine or surgical options.
This is what we focus on with our CustomFit Physicals for Women program.
2 Cornerstones of Functional Women's Health
1. Menopause
Menopause is a natural life event. It is associated with ovarian aging and consequences that potentially affect:
many organ systems
metabolism
sense of well-being
sexual health
longevity
This is one area in women's health where there are so many myths and misunderstandings. Practitioners promising risk-free anti-aging "compounded," so-called bioidentical hormone therapies. The good news is that there are many hormonal and non-hormonal options which can improve sense of well-being and health.
2. Urinary Incontinence
Urinary Incontinence (UI) is common and many women understandably are looking for non-surgical functional medicine therapy to treat the cause of UI and thus cure it in a non-invasive, safe way. Our pelvic stimulation program is a leading edge functional medicine therapy that can cure:
Stress urinary incontinence
Urge incontinence
Mixed UI
Fecal incontinence
Nutrition as Medicine and Exercise as a Lifestyle
Food and supplements as medicine are very powerful and effective for many. Below are a few of the ways people can treat their pain and diseases with various foods and supplements:
Treat tendonitis with high quality whey protein.
Reduce insulin resistance with diet and lifestyle to help your Diabetes or PCOS.
Improve your mood and memory with methylated folate.
Many people with irritable bowel syndrome and other conditions benefit from changing the gut microbiome. We are rapidly learning about the connection of the gut's bacteria to heart disease, bowel disease and obesity.
The underlying key to selecting the right functional women's health practitioner is ascertaining training, credentials, and whether the person or practice group utilizes evidence-based medicine and is a credible and reliable source. Your health depends on it!
Be Strong. Be Healthy. Be in Charge!
-Holly L. Thacker MD
Holly L. Thacker, MD, FACP is nationally known for her leadership in women's health. She is the founder of the Cleveland Clinic Women's Health Fellowship and is currently the Professor and Director of the Center for Specialized Women's Health at Cleveland Clinic and Lerner College of Medicine at Case Western Reserve University. Her special interests are menopause and related medical problems including osteoporosis, hormone therapy, breast cancer risk assessment, menstrual disorders, female sexual dysfunction and interdisciplinary women's health. Dr. Thacker is the Executive Director of Speaking of Women's Health and the author of The Cleveland Clinic Guide to Menopause.
---
---
Related Articles
---