Why Women Should Focus On Their Own Health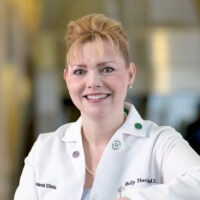 By: Holly L. Thacker, MD • Posted on December 28, 2011 • Updated April 04, 2023
---
Be Strong, Be Healthy, Be in Charge!
Health and wellness are integral to a women's well-being. The Speaking of Women's Health mission is to encourage all women to "Be Strong, Be Healthy, and Be in Charge!" To be strong and healthy requires some time and energy and yes, sometimes money.

The foundations of good health require adequate sleep. So, ladies you can not scrimp on sleep. Take the time to get adequate rest and relaxation. Energy is boosted by a combination of the following:
Good nutrition
Regular (and I mean DAILY) exercise
Time to enjoy relationships
Reflect on our values
Remember to take care of your own health
Money, that is always a dicey topic. Money does have a role in helping to maintain good health, no doubt. It amazes me how so many of my patients will forgo needed appointments at the beginning of the year because they don't want to spend the co-pay and/or deductible on themselves. Only after have they focused on their family and others, do they even think to focus on themselves. I say you are WORTH it! And if you don't take care of yourself, you might not be around to take care of those you love.
Medications
Another area related to money that I see women make health decisions revolve around is medications. In many instances, generics are less expensive and comparable to brand name medications....but not always!
Sometimes the minor cost 'savings' actually costs more in terms of medication efficacy and/or effect. A common example is thyroid medication. By law, a generic medication only has to be 80 percent equivalent or up to 125 percent equivalent. This may be fine for many conditions, but when you are dealing with a hormone that has a very specific level to be maintained, changing the amount you are receiving can affect your levels by going up or down. This is not a good thing when trying to maintain hormonal balance! If your thyroid level is changing because the batch of medication you are receiving is changing, that can mean more lab tests and more doctor visits, not to mention that one doesn't feel as well if their hormone level is too high or too low!
So the next time you are tempted to reduce the amount of time, energy, and money that you devote to your health...I say ask the question, "Aren't you worth it"?

Be Strong, Be Healthy, Be in Charge!
-Holly L. Thacker, MD
Holly L. Thacker, MD, FACP is nationally known for her leadership in women's health. She is the founder of the Cleveland Clinic Women's Health Fellowship and is currently the Professor and Director of the Center for Specialized Women's Health at Cleveland Clinic and Lerner College of Medicine at Case Western Reserve University. Dr. Thacker is also the Executive Director of Speaking of Women's Health and the author of The Cleveland Clinic Guide to Menopause. Her special interests and areas of research including menopause and related medical problems including osteoporosis, hormone therapy, breast cancer risk assessment, menstrual disorders, female sexual dysfunction and interdisciplinary women's health.
---
---
Related Articles
---