A Look Back at the Top Women's Health Advances in 2019 and an Eye Towards 2020!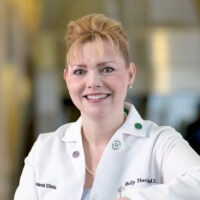 By: Holly L. Thacker, MD • Posted on December 06, 2019
---
The year 2019 saw many advances and approvals of new women's health therapies from contraception to postpartum depression to menopause to osteoporosis to migraines. The end of the year is a time to take stock of what has happened in the last year, while planning for an exciting new year.
New Therapies for Women
New Injectable Medication for Low Libido/HSDD
Vyleesi®/Bremelananotide is a new on-demand injectable therapy.
The first oral HSDD medication Addyi®/Flibanserin had the alcohol prohibition lifted.
Bioidentical Hormone Therapy
Bijuva® (estradiol/progesterone in coconut oil) is taken orally after dinner to treat postmenopausal women desiring bio-identical therapy.
New Contraceptive Options
Slynd® (Drospirenone) is an oral non-estrogen progestin daily therapy.
Annovera® yearly vaginal ring system of ethinyl estradiol and segesterone acetate.
Both contraceptives will give more options and convenience for busy women.
IV Rapid Onset Medication for Postpartum Depression
New Nasal Spray for Depression
New Bone Building Monthly Injectable
Evenity®/Romosozumaub is a novel monthly injection for 12 months that has bone building (anabolic) and anti-resorptive effects. The dual acting drug is one of Cleveland Clinic's top innovations for 2020.
New Migraine Therapies
Reyvow®/Lasmiditan is an oral tablet for treatment of migraine with or without an aura.
A new device called Nerivio Migra is a wearable neurostimulation device.
Other Notable Advances in the News
New Drug for Cystic Fibrosis
Trifafta®/Elexacaftor/ivacaftor/teracaftor is the first triple combination therapy for cystic fibrosis - a severe pediatric and young adult inherited disease.
Global Consensus Statement on use of Testosterone
Flailing libido in postmenopausal women give women's health physicians guidance in treating women with off label testosterone.
Emphasis on Managing Genito-urinary Syndrome of Menopause in Breast Cancer Survivors
Cost Effectiveness of Treating Urinary Incontinence
First American Woman to Give Birth with Donor Uterine Transplant
Some Cautionary News in 2019
There were some negative medical news in 2019, including:
An Eye Towards 2020 and Beyond
Virtual Healthcare: A rapid advance of virtual visits, telemedicine and e-consults
New Osteoporosis Patch Study: In general, Osteoporosis is undertreated. Severe anabolic options like daily injectable, monthly injectable and hopefully in the future a 10 minute daily patch therapy for Tymlos®/Abaloparatide may be available.
Hot Flash Therapy: Future specific hot flash therapy with Fezolinetant (a KNDY neuron 3 receptor antatgonist) in study appears very promising.
Therapy for Obesity: New advances in medical therapies for obesity remain key to reducing several chronic disease.
Award Winning Digital Program
Speaking of Women's Health was once again honored to be named one of the best women's health blogs. Be sure to download our free treatment guidebooks, which can facilitate medical appointments and check out our news and breaking columns. And don't forget to follow us on social media for the latest to help you and your family:
Be Strong. Be Healthy. And Be in Charge!
- Holly L. Thacker, MD

---
---
Related Articles
---