New Therapies to Treat Low Libido in Women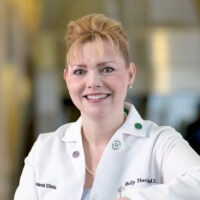 By: Holly L. Thacker, MD • Posted on September 08, 2019
---
Sexual Desire
There can be many reasons for sexual function problems. Medications, medical problems and relationship problems are all issues that have to be addressed.
Decreased Sexual Desire Screener (DSDS)
An office screening called the Decreased Sexual Desire Screener (DSDS) is available:
In the past was your level of sexual desire or interest good and satisfying to you? Yes/No
Has there been a decrease in your level of sexual desire or interest? Yes/No
Are you bothered by your decreased level of sexual desire or interest? Yes/No
Would you like your level of sexual desire or interest to increase? Yes/No
Please check all the factors that you feel may be contributing to your current decrease in sexual desire or interest:

An operation, depression, injuries, or other medical condition
Medication, drugs or alcohol you are currently taking
Pregnancy, recent childbirth, or untreated menopausal symptoms
Other sexual issues you may be having (pain, decreased arousal or orgasm)
Your partner's sexual problems
Dissatisfaction with your relationship or partner
Stress or fatigue
Hypoactive Sexual Desire Disorder (HSDD)
Hypoactive Sexual Desire Disorder (HSDD) is a deficiency or absence of sexual fantasies and desire for sexual activity. This causes marked distress or interpersonal difficulty that is not better accounted for by a medical, substance-related, psychiatric or other sexual condition.
HSDD can be either generalized (not limited to certain types of stimulation, situations or partners) or situational and can be either acquired (develops only after a period of normal functioning) or lifelong.
If a woman answers "NO" to at least one of 1-4 questions above, then she does not qualify for the diagnosis of generalized acquired HSDD.
If a woman answers "YES" to all of the 1-4 questions above, and your review confirms "NO" to all of the factors in question 5, then she does qualify for the diagnosis of generalized acquired HSDD.
If the woman answers "YES" to all of the questions 1 through 4 and "YES" to any of the factors in question 5, then the physician needs to decide if the answers to question 5 indicate a primary diagnosis other than generalized acquired HSDD.
Women can have arousal issues, sexual pain issues and interpersonal relationship issues that need to be addressed first
Treatment for Low Sexual Desire
Addyi®/Flibanserin
In 2015, the first agent Addyi®/Flibanserin was FDA approved.
It is a medicine that was originally studied as an anti-depressant that had the interesting side effect of flipping the switch back on for sex drive. It comes in one dose 100mg taken orally at night and takes 2 months to see if it is going to work.
There are company programs that allow for 60 free tablets. If it works, which it does in most women, then it is usually taken for 6-12 months. The previous alcohol ban was recently lifted by the FDA but a woman on the medication is to avoid taking the medicine within 2 hours of alcohol ingestion and Addyi is recommended to take right before sleep.
Side effects
Drowsiness (take at bedtime)
Lightheadedness
Rarely passing out
Vyleesi®/Bremalanotide
The newest agent on the block is an on-demand injectable therapy with Vyleesi®/Bremalanotide. This is available in a 4-pack, ready to use as needed, 45 minutes prior to sexual activity. It is injected into the thigh or abdomen and takes about 5 seconds until you hear the second click, which indicates the medicine has been injected. The woman can decide when to take it based on her personal experiences with the product.
Side effects
40% of women experience nausea
20% of women experience flushing
11% may have a headache
1% can experience increase in skin pigmentation if 8 consecutive daily doses are injected
Directions
If a woman experiences nausea with the injection, the physician may prescribe Ondansetron/Zofran®.
The injection takes 45 minutes to work and lasts about 12-16 hours so some women may choose to inject right before going to sleep to minimize side effects.
Women are to use no more than 1 dose per 24 hours.
No more than 8 doses per month. In clinical trials, most patients only took 2 to 3 injections per month.
There is a program to get the first 4 self-contained injection vials in a box for free.
Vyleesi® is available only through 2 specialty pharmacies, either BioPlus or Avella and will be shipped discreetly to the woman's home.
Other Therapies (including off-label therapies for sexual function)
Vaginal DHEA
Vaginal DHEA has been used to treat vaginal atrophy and boosts estrogen and testosterone inside vaginal tissues locally. It can also help with arousal and climax. Off-label topical testosteroneor oral esterified estrogens with oral testosterone have been used in women with ovaries and the uterus removed to boost sex drive.
Bupropion/Wellbutrin®
Medications like Bupropion/Wellbutrin® boosts dopamine and can help with the ability to climax.
Local Zestra®
Local Zestra® obtained over the counter may help with climax.
Vibrators
Direct stimulation to the clitoris with vibrators and to the pelvic floor with stimulation devices can help with climax achieving orgasm and can help reinforce sexual desire.
Be sure to ask your women's health physician any concerning questions that you may have about your sexual function.
Be Strong. Be Healthy. Be in Charge!
-Holly L. Thacker MD
Holly L. Thacker, MD, FACP is nationally known for her leadership in women's health. She is the founder of the Cleveland Clinic Women's Health Fellowship and is currently the Professor and Director of the Center for Specialized Women's Health at Cleveland Clinic and Lerner College of Medicine at Case Western Reserve University. Her special interests are menopause and related medical problems including osteoporosis, hormone therapy, breast cancer risk assessment, menstrual disorders, female sexual dysfunction and interdisciplinary women's health. Dr. Thacker is the Executive Director of Speaking of Women's Health and the author of The Cleveland Clinic Guide to Menopause.
Resources:
The DSDS is from Clayton AH et al. J Sex Med. 2009;6(3):730-738.
---
---
Related Articles
---