What's New in Contraception for Women?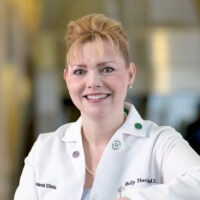 By: Holly L. Thacker, MD • Posted on November 22, 2019 • Updated October 07, 2020
---
Recently, the American College of OB-GYNS put out a statement on contraception for women. Physicians who focus their practice exclusively on women recommend:
Over-the-counter access to hormonal contraception ((oral contraceptive pills (OCPs), the contraceptive patch, contraceptive vaginal rings, and depot medroxyprogesterone acetate (DMPA) injections)) eliminates the need for prescriptions and relies on a woman to self-screen for eligibility.
Based on the current evidence, the American College of Obstetricians and Gynecologists (ACOG) supports the following recommendations and conclusions:
The American College of Obstetricians and Gynecologists supports over-the-counter access to hormonal contraception without age restrictions.
Over-the-counter access has continuation rates of hormonal contraception comparable to prescription-only access and has the potential to decrease unintended pregnancy.
Evidence demonstrates that women want over-the-counter access to hormonal contraception because it is easier to obtain.
Data supports that progestin-only hormonal methods are generally safe and carry no or minimal risk of venous thromboembolism (VTE).
The VTE risk with combined oral contraceptive use is small compared with the increased risk of VTE during pregnancy and the postpartum period.
Pelvic and breast examinations, cervical cancer screening, and sexually transmitted infection screening are NOT required before initiating hormonal contraception and should not be used as reasons to deny access to hormonal contraception.
Several studies have demonstrated that women are capable of using self-screening tools to determine their eligibility for hormonal contraceptive use.
The goal of over-the-counter access is to improve availability of hormonal contraception, but not at the expense of affordability. Also, a plan to improve access to hormonal contraception should address cost issues.
Pharmacist-provided contraception may be a necessary intermediate step to increase access to contraception, but over-the-counter access to hormonal contraception should be the ultimate goal.
Some states are expanding contraceptive access and there is expanding telemedicine access to women's health hormonal agents.
New Hormonal Contraception Options
Slynd®
A new progestin only pill Slynd® which is 4 mg of Drospirenone. This is the same progestin that is commonly used in hormonal contraceptive pills like Yaz®, Beyaz®, Yasmin®, Safryl® and the menopausal hormone tablet Angeliq®, as well as several generic OCPs like Gianvi and Ocella.
These combination pills all contain estrogen while Slynd® only contains progestin, which is only for estrogen intolerant women (at risk for venous blood clots, worsening headaches, women who smoke and women with endometriosis. It is a 24/4 pill pack with the last 4 pills being placebo "dummy pills".
In women with perimenopause, if progestin only pills like Sylnd® are used (or the previous only oral progestin - "mini-pill" of Norethindrone Acetate (NA) available in Micronor® or generic Errin) then yearly FSH and estradiol blood levels can be done to help ascertain the stage of perimenopause and menopause. While women on combination synthetic estrogen/Ethinyl Estradiol OCPs suppress FSH, so they have to be off the pill for several months in order to get an accurate reading which exposes them to potential pregnancy.
Annovera®
Annovera® is a new, one year vaginal estrogen/progestin ring that has enough combination hormone for an entire year as opposed to the first and previously only vaginal contraceptive ring Nuvaring®. Nuvaring® only lasted for 3 weeks with one week off for the induced withdrawal bleed.
The progestin is a new one segesterone acetate which is anti-androgenic (like drospirenone) and anti-mineralcorticoid, so it may have less side effects. Any estrogen containing contraceptive should not be used in a woman who smokes, that is over the age of 35 or any woman with high risk for VTE.
The package labeling instructs women to insert Annovera® vaginally for 3 weeks, then remove it for 1 week. But I anticipate that many women will just leave the ring in for the entire year to prevent any induced bleeding. Cyclically, bleeding is not necessary unless break through bleeding occurs. Whenever hormones are started and then stopped (orally, by patch or by vaginal route) the drop in hormones can precipitate a headache.
Previously, women who wanted long term contraception that was reversible - who didn't want to take a pill or a shot - had to rely on the popular intrauterine devices or subcutaneous Nexplanon® which required a physician visit for insertion and removal. Annovera® will be a nice option for women who do not want an invasive option, but still want the convenience of avoiding the oral route.
Xulane® Patch
Xulane® patch is the generic patch for the prior Ortho Evra® which contain the same 2 ingredients and is a weekly patch. The patch because it provides higher hormone levels than the pill may have a higher risk of blood clot (which is the opposite of menopausal hormone patches).

Phexxi™
Phexxi™ (lactic acid, citric acid and potassium bitartrate) is a FDA-approved vaginal gel for the prevention of pregnancy in females of reproductive potential for use as an on-demand method of contraception. It is the first non-hormonal, on-demand, vaginal pH regulator contraceptive designed to maintain vaginal pH within the normal range of 3.5 to 4.5 – an acidic environment that is inhospitable to sperm. The gel is inserted right before every act of sex.
Twila® Weekly Contraceptive Patch
Twila® is an ethinyl estradiol/levonorgestrel weekly contraception patch that was approved February 2020. Twirla is approved for women with BMIs under 30. It is an "older" progestin levonorgestrel, so there may be a lower risk of blood clots with this patch compared to other contraceptive patches.

Natazia®
Natazia® has bioidentical estradiol with varying doses of progestin and is the only hormonal contraceptive that is FDA approved for Abnormal Uterine Bleeding.
Long Cycle Pills
Long cycle pills– either brand name or generics - can be taken daily with no placebo "Dummy pills" thus avoiding menstruation in most women.

Mirena® Intrauterine System
Mirena is now approved for contraception for up to six years in the US and approved to use as a therapy for heavy menses.
Be Strong. Be Healthy. And Be in Charge!
-Holly L. Thacker, MD

Holly L. Thacker, MD, FACP is nationally known for her leadership in women's health. She is the founder of the Cleveland Clinic Women's Health Fellowship and is currently the Professor and Director of the Center for Specialized Women's Health at Cleveland Clinic and Lerner College of Medicine at Case Western Reserve University. Her special interests are menopause and related medical problems including osteoporosis, hormone therapy, breast cancer risk assessment, menstrual disorders, female sexual dysfunction and interdisciplinary women's health. Dr. Thacker is the Executive Director of Speaking of Women's Health and the author of The Cleveland Clinic Guide to Menopause.
---
---
Related Articles
---