Women Now Have A New 'Little Pink Pill' for Low Sex Drive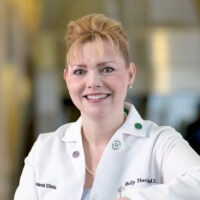 By: Holly L. Thacker, MD • Posted on August 19, 2015
---
The New "Pink Pill"
We have all heard about "the pill" (oral contraceptive pills - the most studied pharmacologic agent in women's health). Several decades later came "the blue pill," also known as Viagra, for male erectile dysfunction. Viagra is a block buster medication that has helped millions of men while many of their partners have been left with few options for female sexual dysfunction (FSD). There are several therapies available for men with sexual problems, but very few options for women with FSD.
The FDA has just approved Flibanserin, known as the "pink pill" and mistakenly dubbed as the "pink Viagra" for women. Flibanserin treats hypoactive sexual desire disorder (HSDD). HSDD is a decrease in sexual appetite that is distressing to the woman herself and occurs in up to 1 in 10 women prior to menopause. Prior to this little "pink pill" being approved, physicians have only been able to offer lifestyle counseling to women with low sexual drive.
However, Flibanserin is not a medicine to cause engorgement of the genitals like Viagra. This historic new therapy improves sexual appetite by increasing sexually satisfying events by one extra event per month. Many have criticized that this is a modest effect not much higher than placebo. It is NOT an aphrodisiac. It is a 5-hydroxytryptophan (1A) receptor agonist and 5-HT(2A) receptor antagonist. For many women by balancing some brain chemistry, this has reduced their sexual distress and improved their intimate lives.
HSDD is a Real Condition and Now we Have a Treatment Option
Flibanserin will be marketed as Addyi® and is expected to be available in October 2015 by physicians who have been certified to prescribe the medication. Addyi® 100mg taken orally at bedtime is only indicated for pre-menopausal women who have HSDD and are distressed by their low sex drive.
Addyi® does not treat hormonal problems.
Addyi® does not fix relationships.
Addyi does NOT act like Viagra, Cialis, or Levitra (PDE5 inhibitors), which are medications to help men maintain an erection. Flibanserin is a non-hormonal agent that acts on brain chemicals of norepinephrine and dopamine and reduce or balance serotonin level to help a woman regain her prior sexual interest baseline.
The Side Effects of Addyi®
Side effects can include:
low blood pressure
fainting
nausea
drowsiness
These side effects above can be made more prominent with alcohol. Physicians and pharmacists will counsel women not to drink alcohol while on Addyi® or to avoid taking the medicine at night if there is any alcohol intake within 2 hours of the dose. Sixty percent of the women in the study were social drinkers..
Women can NOT drink alcohol while on the medication because of increasing the risk of low blood pressure which can lead to low blood pressure or passing out called 'syncope'. The medication's action may be potentiated with moderate to strong CYP3A4 inhibitors such as anti-fungal medicines taken for yeast vaginal infections.
Why Women Suffer From Low Sexual Desire
There are many causes of low sexual desire:
Medical conditions
Hormone deficiency
Pain
Trouble with climax
Partner issues
Life events
Continuing Treatment for HSDD
This medicine has not been approved for men (who do not suffer from HSDD nearly as often as women.) It is not to be used in pregnant or lactating women. It has not been approved for use in postmenopausal women. I imagine many postmenopausal women will be interested in Addyi® and any use in postmenopausal women will be "off-label."
I think this is a safe and effective medicine and a welcome option to treat HSDD in distressed, pre-menopausal women. We need additional therapies and options and we need to have studies of Addyi® in postmenopausal women on hormone therapy.
Women should be empowered to talk with their women's health physician about sexual health concerns they may have.
Be Strong. Be Healthy. Be in Charge!
-Holly L. Thacker MD
Holly L. Thacker, MD, FACP is nationally known for her leadership in women's health. She is the founder of the Cleveland Clinic Women's Health Fellowship and is currently the Professor and Director of the Center for Specialized Women's Health at Cleveland Clinic and Lerner College of Medicine at Case Western Reserve University. Dr. Thacker is also the Executive Director of Speaking of Women's Health and the author of The Cleveland Clinic Guide to Menopause. Her special interests and areas of research include menopause and related medical problems including osteoporosis, hormone therapy, breast cancer risk assessment, menstrual disorders, female sexual dysfunction and interdisciplinary women's health.
---
---
Related Articles
---