What Are You Doing On Labor Day?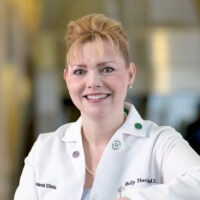 By: Holly L. Thacker, MD • Posted on September 03, 2012
---
Labor Day is the American holiday to celebrate our workforce and all the workers who make our country great. This tends to be a family weekend celebrating the end of summer and the beginning of back to school. Labor Day is usually the official kick off time for political campaigns. For our military families, who may be separated from loved ones while serving our nation, it can be a keen and solemn reminder of the great sacrifice of those who serve. We honor those military men and women who keep America strong. America - she is a beacon of freedom and hope worldwide.
Now the word labor to most women's health physicians, usually means the sometimes long and physically arduous process of bringing a new life into this world. As workers, physicians and nurses work 24/7 to care for our patients. Stay tuned to our Twitter posts and our website for more health information and tips for younger and pregnant women.
As for a large and diverse workforce, the Cleveland Clinic is THE largest employer in NE Ohio and is the second largest employer in the great state of Ohio! So today, I am saluting all of the terrific Cleveland Clinic employees who are here, not only in Cleveland, OH but in several locations worldwide to "Put Patients First."
Be Strong. Be Healthy. Be in Charge!
-Dr. Holly L. Thacker
---
---
Related Articles
---