Sunscreen: Everything you wanted to know but were afraid to ask!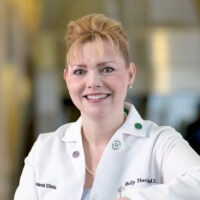 By: Holly L. Thacker, MD • Posted on May 20, 2021
---
Summer Skin Care
(And don't forget your eyes and hair!)
With summer around the corner, it's time to think about protecting your largest asset (body organ) - your skin! Your eyes, skin and even hair can be damaged by harmful UV rays. Besides protecting your skin daily, don't forget to wear your polarized lenses and consider wearing a cap or hat when outside. There are over the counter spray on products to help protect your hair.
Some ultraviolet light on exposed arms and legs for 15 minutes during the summer (when the latitude is such there is effective UV light) helps to convert active vitamin D in the skin. However prolonged exposure to the sun causes solar aging (dark age spots, wrinkling) and an increased risk of skin cancer.
Americans who drive on the left side of the road, have more skin cancer on the left side of their face and neck. While our British friends who drive on the right side of the road, have more cancers on the right side of the face.
UVA and UVB: What is the Difference?
UV light includes UVA and UVB and the best blockers block BOTH. Both UVA and UVB rays can damage your skin, but in different ways.
UVA Rays
These rays can penetrate through glass windows during all seasons
They play a role in skin cancer
They cause skin aging, including wrinkles, fine lines and dark spots
They penetrate skin more deeply
UVB Rays
These rays do not penetrate through windows
Traditional sunscreens are more helpful at blocking UVB than UVA rays
UVB rays damage the outermost layers of the skin, which can cause sunburns
These rays cause most skin cancers
Look for a Sunscreen with Mexoryl
For anti-aging purposes for adults, I think it is best to take an oral Vitamin D3 supplement (levels can be checked by a physician) and to use sunscreen year round especially on your face, neck, ears and hands. The best sunscreen blocks BOTH UVA and UVB. Mexoryl is the active ingredient and is in several over the counter products, including Anthelios and Neutrogena products. Recently, Johnson & Johnson recalled specific Neutrogena aerosol sunscreens due to the presence of benzene, so be sure to check your sunscreens to make sure they are not recalled.
There are 2 kinds of Mexoryl:
SX ( the water-soluble) - Mexoryl SX is a synthetic UVA filter developed by L'Oreal and was available in Europe long before it was available in the USA (1982 v 2006).
XL (lipid-soluble)
You may find Mexoryl under different names, such as:
Ecamsule
Trephthalydiden dicamphore sulfonic acid
Mexoryl blocks UVA-1 and UVA-2 and is more aesthetically pleasing than dense white Zinc Oxide and Mexoryl can be paired with a UVB blocker.
Is SPF more important than UVA and UVB rays?
Many of my patients focus on the SPF (Sun Protection Factor), however blocking BOTH UVA and UVB is key for skin protection. There are not very many products with both. You have to look out for other ingredients like alcohol, which may be irritating or drying to the skin. Many sunscreens contain avobenzone (Parsol® 1789) which blocks the full spectrum of UVA absorbing the rays and converting them to heat. However, beware as Avobenzone can irritate the skin.
Helioplex® is made by Neutrogena and is a formulation to block UVA and UVB. It contains avobenzone, oxybenzone, octocrylene, homosalate and octisalate.
How to protect your skin when you are pregnant or breastfeeding
If you are pregnant or breastfeeding you may want to stick with physical measures to protect your skin from the sun:
Umbrella
Big hats
Shade
Use only mineral based sun blockers like titanium dioxide or zinc oxide as opposed to sunscreens
Children, sensitive folks, and pregnant and breastfeeding moms who want to avoid ANY absorption of sunscreen chemicals should focus on sun blocks.
Avoid use of avobenzone, oxybenzone, octocrylene and ecamsult (the most effective sunscreens)
Opt for mineral-based sun blocks such as zinc and titanium dioxide
Wear hats, sunglasses, and wear UV block clothing
Avoid the peak hours of UV rays between 11 am and 3 pm
Pay attention to the list of ingredients, especially if you have skin sensitivities. Try to avoid sunscreen products with added fragrances and preservatives. Try out lotions versus sprays and remember to reapply frequently especially when swimming, sweating and exercising outdoors.

Be Strong, Be Healthy, Be in Charge!
-Holly L Thacker MD

Holly L. Thacker, MD, FACP is nationally known for her leadership in women's health. She is the founder of the Cleveland Clinic Women's Health Fellowship and is currently the Professor and Director of the Center for Specialized Women's Health at Cleveland Clinic and Lerner College of Medicine at Case Western Reserve University. Dr. Thacker is also the Executive Director of Speaking of Women's Health and the author of The Cleveland Clinic Guide to Menopause. Her special interests and areas of research including menopause and related medical problems including osteoporosis, hormone therapy, breast cancer risk assessment, menstrual disorders, female sexual dysfunction and interdisciplinary women's health.
---
---
Related Articles
---