Top 10 Women's Health Advances and News Stories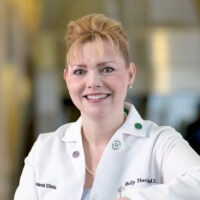 By: Holly L. Thacker, MD • Posted on December 29, 2017
---
Top 10 Women's Health Advances and News Stories of 2017 with a look ahead towards 2018!
Women's Health news continues to dominate, inform and affect our lives and imaginations. Below, I highlight some of the most influential advances in women's health, new medication approvals and news stories of the past year. Some involve new treatments, others a newer perspective on older therapies as well as newer ways to deliver care such as Virtual Visits. Empowerment, education, health promotion and prevention with an eye towards the entire woman are our goal posts.
1. Top 10 Medical Innovations for 2017
Cleveland Clinic reported the top 10 medical innovations in 2017, including an artificial pancreas and scalp cooling to reduce hair loss with chemotherapy.
2. Long term study of Hormone Therapy
18 year data was released and hormone therapy is safe and effective! Life as well as longevity benefits in HT use reduces the risk of early death. The North American Menopause Society released 2017 guidelines for Hormone Therapy and there is No Time limit - it is the RIGHT dose for the RIGHT reason for the RIGHT woman. Special populations of women including premature menopause, women with BRCA gene and women over age 65 are covered.
3. Metformin/Glucophage has anti-aging effects
Metformin medicine has been used to treat diabetes, help manage PCOS and weight loss.
4. Interdisciplinary techniques for treatment of sexual dysfunction
New interdisciplinary techniques for the treatment of sexual dysfunction. Delivering care conveniently to busy women is critical. Virtual Visits are revolutionizing women's health care and being used in midlife women's health, obstetrics and routine care.
5. Medical Therapy for urinary incontinence
An exciting, non-invasive therapy that can cure leaky bladders. APEX®M treats both stress and urge incontinence and has a money back guarantee.
6. Tymlos (abaloparatide) is FDA approved
Tymlos was approved by the FDA in April 2017 as a new bone building therapy for women with osteoporosis. It is given by daily injection with a very tiny needle.
7. Speaking of Women's Health was named one of the TOP women's health blogs in 2017!
The Speaking of Women's Health column was named one of the top women's health blogs in 2017! We are unafraid and unapologetic in reviewing, critiquing and bringing you the latest in women's health, including sensitive and controversial topics like:
8. Mediterranean diet linked to REDUCED risk of breast cancer
A new study shows that the Mediterranean diet is linked to a reduced risk of breast cancer. While questions are raised about the timing and benefits and risks of mammogram as a new study published in BMJ, researchers show that mammography did little to reduce either deaths or advanced breast cancer over a period of 23 years in the Netherlands. Instead, they found that the X-ray based test designed to pick up tumors led to over-diagnoses 60% of the time. The holy grail of prevention remains, so use olive oil and take your vitamin D.
For women battling cancer, several new drugs were approved in 2017:
Kisgali (ribociclib) for the treatment of breast cancer, approved March 2017
Verzenio (abemaciclib) for the treatment of HR+, HER2- breast cancer, approved September 2017
Zejula (niraparib) for the treatment of recurrent epithelial ovarian, fallopian tube, or primary peritoneal cancer, approved March 2017
9. A new one day treatment Solosect (secnidazole) for Bacterial Vaginosis
Solosect was approved for BV treatment and will be available in 2018.
10. A new, more potent Shingles vaccine, Shringrex
Shingrex should be available in 2018 for persons over age 50.
Be Strong. Be Healthy. Be in Charge!
-Holly L. Thacker MD
Holly L. Thacker, MD, FACP is nationally known for her leadership in women's health. She is the founder of the Cleveland Clinic Women's Health Fellowship and is currently the Professor and Director of the Center for Specialized Women's Health at Cleveland Clinic and Lerner College of Medicine at Case Western Reserve University. Dr. Thacker is also the Executive Director of Speaking of Women's Health and the author of The Cleveland Clinic Guide to Menopause. Her special interests and areas of research including menopause and related medical problems including osteoporosis, hormone therapy, breast cancer risk assessment, menstrual disorders, female sexual dysfunction and interdisciplinary women's health.
---
---
Related Articles
---