Addyi Is Here!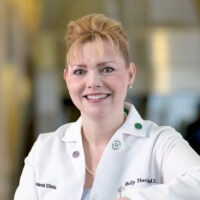 By: Holly L. Thacker, MD • Posted on October 17, 2015
---
Flibanserin Is Now Available to Treat HSDD in Women
The medication, Flibanserin or Addyi, is available in select pharmacies by approved prescribers. This is great news for pre-menopausal women who have Hypoactive Sexual Desire Disorder (HSDD) and are distressed by their low sex drive.
Below is Executive Director of Speaking of Women's Health Dr. Holly L. Thacker's statement for the upcoming Innovation Summit where flibanserin is listed as one of the Top 10 Innovations of the Year.
Top Ten Innovations – First Treatment for HSDD
Sexual desire is different from sexual performance. There are several medications that address male sexual dysfunction. But none that address loss of sexual desire in women. Until now. In 2015, the FDA approved flibanserin, the first medication designed to treat female hypoactive sexual desire disorder (HSDD), or loss of sexual desire in premenopausal women.
"This innovative medication is well-studied and it does help restore sexual desire in women who have HSDD," says Holly L. Thacker, MD, Professor and Director of Cleveland Clinic's Center for Specialized Women's Health."
HSDD is described as the long-term loss of desire that results in distress or interpersonal difficulty, and is not caused by medical or psychiatric disorders, relationship issues, or the effects of another medication. It is believed to affect up to 1 in 10 premenopausal women.
How Does Addyi Work?
Many descriptions of the newly approved drug for HSDD focus as much on what it is not, as what it is. Flibanserin is not the female counterpart of medications that treat male erectile dysfunction (ED). It is not meant for transient or episodic use rather it is taken orally daily. It is non-hormonal and it is not approved for post-menopausal HDDD.
Flibanserin (Addyi) is classified as a multifunctional serotonin agonist antagonist (MSSA). It increases the levels of the neurotransmitters dopamine and norepinephrine (associated with sexual excitement) and decreases serotonin (associated with sexual satiety and inhibition). Although the precise mechanism is not completely understood, this neurotransmitter rebalancing is believed to restore sexual desire.
"The medication is intended to restore a woman's sexual desire to her personal baseline," says Dr. Thacker. "It is not an aphrodisiac."
Flibanserin was studied in 11,000 women. Subjects reported the following symptoms:
Significant differences in sexual desire
More frequent satisfaction
Less distress caused by low sexual desire
"As with any medication," says Dr. Thacker, "Adult women will consult with their physician to make an informed decision about whether this is an appropriate therapy for them."
Be Strong. Be Healthy. Be in Charge!
-Holly L. Thacker MD
Holly L. Thacker, MD, FACP is nationally known for her leadership in women's health. She is the founder of the Cleveland Clinic Women's Health Fellowship and is currently the Professor and Director of the Center for Specialized Women's Health at Cleveland Clinic and Lerner College of Medicine at Case Western Reserve University. Her special interests are menopause and related medical problems including osteoporosis, hormone therapy, breast cancer risk assessment, menstrual disorders, female sexual dysfunction and interdisciplinary women's health. Dr. Thacker is the Executive Director of Speaking of Women's Health and the author of The Cleveland Clinic Guide to Menopause.
---
---
Related Articles
---