Weight Loss Pills: Will They Help Us With Life, Liberty and the Pursuit of Happiness?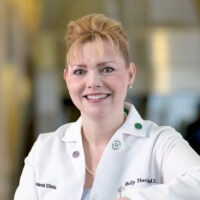 By: Holly L. Thacker, MD • Posted on July 04, 2012 • Updated June 05, 2023
---
The Change in Obesity
Happy 4th of July and Happy Birthday America! Today is the day we celebrate our most cherished American document, the Declaration of Independence. Thomas Jefferson penned the Declaration wherein certain truths were asserted: all people are "created equal, that they are endowed by their Creator with certain inalienable rights that among these are Life, Liberty, and the pursuit of Happiness."
As we formed our great republic, we were hard-working, independent people who worked the land and by and large had normal BMIs. Unfortunately, the modern epidemic of obesity is threatening our collective life, liberty and the pursuit of happiness. There have been some new weight loss drugs in approved by the FDA and some removed from the market.
Can a Drug Help Obesity?
The anti-obesity drug, Belviq (lorcaserin) works by affecting appetite at the brain level, specifically by activating brain receptors for serotonin, a neurotransmitter that is present throughout the body and brain. This medication was only approved for the following people:
Those with a BMI greater than 30
Those with a BMI greater than 27 and with at least one serious medical problem related to weight, such as Diabetes Mellitus type 2, Hypertension, Obstructive Sleep Apnea, etc.
This medication will have to be stopped if one dose does not lose five percent of a person's total body weight at the 12 week mark. Overall, the reported weight loss with Belviq is modest and unfortunately, many folks do not lose any weight.
The FDA initially rejected this drug in 2010 requiring additional safety studies and Belviq was pulled from the market in 2020 due to increased cancer risk. It is a cautionary tale to remember that other weight loss medicines have been taken off the market due to cardiovascular concerns, such as:
Meridia (sibutramine)
Redux (dexfenfluramine)
In 1999 Xenical (orlistat), an intestinal fat blocker, was approved and is now available over the counter in the form of Alli. If used in conjunction with daily exercise and a low-fat Mediterranean heart healthy diet, Alli does assist in modest weight loss.
Tips to Get Healthy
The fight against obesity related health problems is tough. Really tough. But just like the American Revolutionary war was no picnic, our individual and family's health is worth fighting for. So pledge every day to:
Eat healthy, colorful, nutritious foods in moderation.
Keep yourself strong by doing DAILY exercise. Prevention of obesity is easier than treatment of obesity.
See your physician
Calculate your BMI
Work with your health team to manage any chronic medical conditions.
The newest medicines to be approved for weight loss include Wegovy™ and Mounjaro™. These medicines are potent and should be reviewed and discussed with your physician. Remember while very effective these medicines especially, the dual action Mounjaro is very new, and thus do not have the track record that healthy eating and exercise have.
Please enjoy an American summer picnic or meal and some outside fun with your loved ones on this joyous, patriotic day.
Be Strong, Be Healthy, and Be in Charge!
- Dr. Holly L. Thacker
About Holly L. Thacker, MD
Holly L. Thacker, MD, FACP is nationally known for her leadership in women's health. She is the founder of the Cleveland Clinic Women's Health Fellowship and is currently the Professor and Director of the Center for Specialized Women's Health at Cleveland Clinic and Lerner College of Medicine at Case Western Reserve University. Her special interests are menopause and related medical problems including osteoporosis, hormone therapy, breast cancer risk assessment, menstrual disorders, female sexual dysfunction and interdisciplinary women's health. Dr. Thacker is the Executive Director of Speaking of Women's Health and the author of The Cleveland Clinic Guide to Menopause.
---
---
Related Articles
---