Keep Calm. Carry On. Ebola Is Here.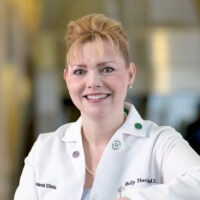 By: Holly L. Thacker, MD • Posted on October 17, 2014
---
How Is Ebola Transmitted?
We are in the midst of the largest Ebola epidemic in history in several West African countries and it is threatening to become a world-wide pandemic. The Ebola virus causes severe hemorrhagic fever and unfortunately, has a very high death rate. Ebola is transmitted by direct contact with infected:
Blood
Body secretions such as:

sweat
tears
semen
vaginal fluid
stool
vomit
breast milk

Skin of persons with Ebola or persons who have died from the disease
The Ebola virus RNA amounts increase logarithmically during the acute phase of the disease. Unfortunately, as of this posting, we have two U.S. nurses infected with the virus in Texas with one who has traveled to Ohio to plan her wedding. They are both now receiving treatment at special medical facilities and our thoughts and prayers are with these brave women and their families. (As of 10/24/14 the two nurses are now free from the Ebola virus infection. However, a physician who was treating Ebola patients in Guinea has been diagnosed with Ebola in New York City.)
Female Hormones And The Ebola Virus
It is fascinating that female hormones and SERMs, substances that are not hormones but act on hormone receptors, like the infertily agent Clomiphene (Clomid) can slow the Ebola infection in mice. Standard female hormones of estrogen and progesterone have anti-viral effects. Women are less likely than men to get viral infections although caregivers are more likely to be women and thus have higher exposure burdens. SERMs (Selective Estrogen Receptor Modulators or Estrogen Agonist Estrogen Antagonists are frequently used in women's health such as Tamoxifen (Nolvodex), Raloxifene (Evista), Osphemifene (Osphena) and Bazedoxifene (DuaVee which also contains conjugated estrogens).
The risk of an Ebola infection can occur with direct skin contact. And it's been implicated that the risk of an Ebola infection can also occur from indirect exposure to blood or infected secretions on inanimate objects. Additionally, aerosolized particles of the virus have been transmitted to laboratory animals under research protocols.
What You Can Do
Screening people from high risk areas to check for fever prior to airline travel is NOT preventative as the incubation period can be up to at least 3 weeks. Add this fact to the concerns that we are in the beginning of the flu season, the continuous spreading of the non-polio enterovirus 68 that spreads via the respiratory tract, and the continuing threat of resistant "super bug" bacteria that are not responsive to usual antibiotic treatments leads one to ask, what is a person to do?
Keep calm.
Wash your hands and wash them again!
Get your flu vaccine and encourage all friends and families, especially the very young, the old, and pregnant women.
Avoid touching your nose, mouth, eyes or mucous membranes with unwashed hands.
Disinfect and clean frequently touched surfaces.
Stay at home when you are ill. Do not travel and contact your health provider if you are ill and think you have been exposed to any infectious agent. Be sure to teach your children to cough or sneeze into the crook of their elbow and wash their hands frequently.
Contact your elected officials to let them know that any infectious epidemic should be managed by experts in both public health, medicine, and nursing as infections are not partisan and need to be handled by true experts NOT politicians.
Be Strong. Be Healthy. Be in Charge!
-Holly L. Thacker, MD
Holly L. Thacker, MD, FACP is nationally known for her leadership in women's health. She is the founder of the Cleveland Clinic Women's Health Fellowship and is currently the Professor and Director of the Center for Specialized Women's Health at Cleveland Clinic and Lerner College of Medicine at Case Western Reserve University. Her special interests are menopause and related medical problems including osteoporosis, hormone therapy, breast cancer risk assessment, menstrual disorders, female sexual dysfunction and interdisciplinary women's health. Dr. Thacker is the Executive Director of Speaking of Women's Health and the author of The Cleveland Clinic Guide to Menopause.
---
---
Related Articles
---