How Heart Disease is Different for Women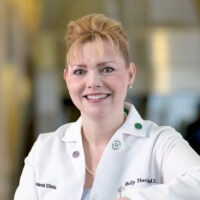 By: Holly L. Thacker, MD • Posted on February 20, 2018 • Updated January 11, 2022
---
Heart Disease in Women
Heart disease remains the leading cause of death in American women. Women's hearts are different than men's hearts. Biologically, female hearts are different in terms of response to medicines, tests and even the presentation of heart disease as well as the electrical conduction of the heart.
Find a physician who understands the differences and doesn't just apply the data studied in men to women!
At the time of menopause, the risk of heart disease goes up. If symptomatic hot flashes and low estrogen state are not being treated, women can experience the following consequences from low estrogen in postmenopause that can increase the risk of heart disease:
13 Gender Differences in Heart Disease
Diabetes is a stronger risk for heart disease in women than in men. If you have had gestational diabetes you are at high risk for type-2 diabetes and Obstructive Sleep Apnea.
Pregnancy induced hypertension and pre-eclampsia increases your risks for high blood pressure. Your obstetrical history matters!
Do NOT take hormonal contraception if you smoke and are over the age of 35 as this skyrockets your risk of a heart attack.
Women by age 65 should have a discussion with their physician about baby aspirin use to reduce stroke and heart attack, whereas women without heart disease or risks for such are not benefited by preventive aspirin use.
Statins (cholesterol lowering medications) increase the risk of diabetes more in women than men. Furthermore, while both sexes with known heart disease or atherosclerosis benefit from taking a cholesterol lowering medicine (at night as that is when cholesterol formed) for 'secondary prevention,' there is NOT convincing 'primary prevention in women' while there is in males.
If you are on a statin cholesterol lowering medicine you should have a yearly HGBA1C done per the FDA to check sugar levels.
Women in Europe on cholesterol lowering medicines are routinely offered the anti-oxidant Coenzyme Q10 for muscle protection. I also recommend this for most of my female patients.
If your hot flashes and menopausal symptoms are well controlled, beware that STOPPING hormone therapy especially before the age of 60 show an increase risk of heart attack and stroke. There is NO specific time limit to taking menopausal hormone therapy.
Women need to keep their waist size under 35 inches while men need to aim for under 40 inches.
Women on oral hormones, either hormonal contraception or oral hormone therapy have higher ultrasensitive CRP levels - a liver epi-phenomenon and thus this test can NOT be used for risk stratification in women who are already on oral hormones. However, if your cholesterol ratios are borderline and your ultrasensitive CRP level is very low that is very reassuring, so best to check this value if needed BEFORE starting oral hormones.
Women disproportionately have more heart rhythm - long QT syndromes-from medications.
Metabolism of medications such as beta blockers can be different in women than in men.
Palpitations MAY be a manifestation of hot flashes and are easily treated with menopausal therapies. However, heart causes should be ruled out first.
Women and Chest Pain: What To Do
Not all women have 'classic substernal chest pain,' in fact many women with angina pectoris (chest pain) just complain of fatigue with exertion or shortness of breath with exertion.
See a physician and/or go to the closest Emergency Department if you have chest pain and/or any exertional problems.
If you have chest pain or think you are having a heart attack take an aspirin and call 911.
Be assertive. Even if you don't "look like the typical heart attack" patient, be sure to get the standard emergency evaluation.
Healthy diet and lifestyle important at every age
Be Strong. Be Healthy. Be in Charge!
-Holly L. Thacker MD
Holly L. Thacker, MD, FACP is nationally known for her leadership in women's health. She is the founder of the Cleveland Clinic Women's Health Fellowship and is currently the Professor and Director of the Center for Specialized Women's Health at Cleveland Clinic and Lerner College of Medicine at Case Western Reserve University. Dr. Thacker is also the Executive Director of Speaking of Women's Health and the author of The Cleveland Clinic Guide to Menopause. Her special interests and areas of research including menopause and related medical problems including osteoporosis, hormone therapy, breast cancer risk assessment, menstrual disorders, female sexual dysfunction and interdisciplinary women's health.
---
---
Related Articles
---