Do You Have "Tanorexia?"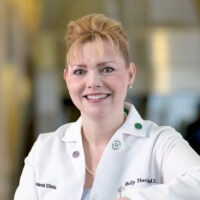 By: Holly L. Thacker, MD • Posted on May 05, 2012 • Updated May 01, 2023
---
It is Prom season. I remember, when my boys were seniors in highschool and taking pictures and noticing some very deeply tanned, young ladies and hoped that they had 'spray tans' and that their skin tone was not the result of carcinogenic ultraviolet rays.
Many health organizations have recommended specific UV light exposure, including:
The Food and Drug Administration (FDA) has labeled UV light as carcinogenic which means cancer inducing.
The World Health Organization recommends that no one under the age of 18 go to tanning beds.
The National Institute of Health notes that just 20 minutes in a tanning bed is equal to the damage of 3 to 5 hours of natural sunlight.
The Ohio State Medical Association has helped introduce legislation to protect children from excess exposure to hazardous UV radiation.
From the beginning of my medical practice, I noticed that a small subset of my patients were deeply tanned year-round. Despite my warnings of increased risks for skin cancer and acceleration of skin aging, they did not stop their tanning. For some, recommending vitamin D supplements in the winter helped their mood and energy and reduced their quest for that UV light high. There are reports published by dermatologists that explain the addictive nature that some people have to UV radiation which may induce a release of endorphins, the body's natural pain killing opiates. So while physicians are happy to hear their patients are 'addicted to running' and get that 'runner's high' we are concerned when one is addicted to tanning.
Some have coined the word "tanorexia" meaning addicted to tanning and having an altered body image like those who suffer from anorexia. Others call themselves 'tan-aholics' saying their look is 'fan-tan-stic'. While women who have natural mocha, olive and bronze complexions are some of the most beautiful women in the world; women who have ivory, pink, red, yellow, or porcelain complexions are beautiful, too and need to embrace and protect their skin.
My middle son, Emerson, who is so very fair skinned that it makes it very easy for me to identify him on the sports field (as long as part his white legs are exposed) has to assiduously apply broad spectrum sunscreen year-round as the slightest bit of natural sun exposure burns his skin. He happily smiles and says, "I'm half-albino and half-amazing!"
That attitude of being happy in your own skin is part of our motto...
Be Strong, Be Healthy, Be in Charge!
-Holly L. Thacker, MD
Holly L. Thacker, MD, FACP is nationally known for her leadership in women's health. She is the founder of the Cleveland Clinic Women's Health Fellowship and is currently the Professor and Director of the Center for Specialized Women's Health at Cleveland Clinic and Lerner College of Medicine at Case Western Reserve University. Dr. Thacker is also the Executive Director of Speaking of Women's Health and the author of The Cleveland Clinic Guide to Menopause. Her special interests and areas of research including menopause and related medical problems including osteoporosis, hormone therapy, breast cancer risk assessment, menstrual disorders, female sexual dysfunction and interdisciplinary women's health.
---
---
Related Articles
---