Speaking of Women's Health Has a New Website Look!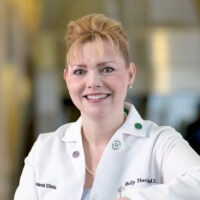 By: Holly L. Thacker, MD • Posted on August 27, 2018
---
The end of summer is traditionally the beginning of a new academic year. And YOU, our dear readers and subscribers to our free monthly eNewsletter and eHealthTip are enrolled in our free Speaking of Women's Health digital academy and library of women's health information at your fingertips. Regardless of age, we are never too old to learn, to adapt, and to freshen up our look. Research has shown that women frequently turn to the internet for health information.

SWH Website Gets a New, Fresh Design
We, at Speaking of Women's Health decided it was time for a new look for our digital platform, website and mobile version. We hope you like the bright, modern look and improved navigation on speakingofwomenshealth.com.
We still have all our rich, fun and educational content. It is easy to search for any health information, breaking health news or terrific recipes. You can easily download free treatment guidebooks on over 100 health conditions. By downloading a free treatment guidebook, this can help expedite an appointment with a Cleveland Clinic physician.
The Cleveland Clinic continues to expand across the globe, and one of our Speaking of Women's Health honorees and advisory members, Dr. Tommaso Falcone will now be the Chief of Staff and Chief Academic Officer at Cleveland Clinic London. He formerly headed up our Ob/Gyn and Women's Health Institute at Cleveland Clinic and has been a dedicated physician and advocate for women.
New Look, New Features
Some new features to check out on the Speaking of Women's Health website, include:
The videos, columns, news, treatment guides and health information content is now all organized under the appropriate health topic. Check out some of our podcasts, including some from our graduated Specialized Women's Health fellow physicians.
There is a filter option at the top of the videos page, columns page, news page, treatment guides page and health information page to help you find specific topics quicker and easier.
Check out our homepage carousel showcasing our latest columns, recipes, news and treatment guides.
Follow us on social media for more women's health updates:

Don't find an answer to your question? Simply "Ask the Nurse"
Please consider making a donation to our non-profit, so that we can continue to bring you the best women's health information. Your donation – no matter how big or small - is graciously appreciated and will help to continue to educate the next generation of women's health specialists and continue to educate you, our dedicated readers. And be sure to tell your friends about our digital platform!
Be Strong. Be Healthy. Be in Charge!
-Holly L. Thacker, MD
Holly L. Thacker, MD, FACP is nationally known for her leadership in women's health. She is the founder of the Cleveland Clinic Specialized Women's Health Fellowship and is currently the Professor and Director of the Center for Specialized Women's Health at Cleveland Clinic and Lerner College of Medicine at Case Western Reserve University. Her special interests are menopause and related medical problems including osteoporosis, hormone therapy, breast cancer risk assessment, menstrual disorders, female sexual dysfunction and interdisciplinary women's health. Dr. Thacker is the Executive Director of Speaking of Women's Health and the author of The Cleveland Clinic Guide to Menopause.
---
---
Related Articles
---