National Women's Health and Fitness Day!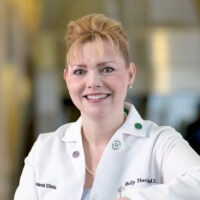 By: Holly L. Thacker, MD • Posted on September 26, 2012
---
Today, is National Women's Health and Fitness Day. Today, is the time to take good care of yourself. Today, is the time to make a firm committment to fitness.
Wednesday, September 26th has been designated by several groups to promote women's health and wellness to women of all ages. The focus is on physical fitness and the importance of regular exercise. Across our great nation, there will be thousands of events at hospitals, senior centers, places of worship, and parks and recreational places encouraging all women to be involved in exercise. The simple goal is to encourage all American women to take control of their health and make fitness a priority.
Ladies, remember the Presidential fitness test in elementary school? Oh, how I wanted that Presidential medal. There were a series of tests including chin ups and other upper body activities that I didn't particularly excel at, in fact I could barely do. It was a physical benchmark set to encourage children to reach peak fitness levels. Physical fitness is important for our health as well as our personal and national security. My son's teacher will firmly tell you he is "Not a gym teacher, rather, a Physical Fitness teacher!" He has the biceps to show for it! He does a superb job of working individually with each student to document, motivate, benchmark and improve the fitness level of each student.
One does not need to be a child, to need benchmarks to strive for in reaching physical fitness. This is not about having a sleek physique, though we can all appreciate that! It is about being strong enough to perhaps save your life or another person's life. Do you have the aerobic capacity to grab your injured child and/or grandchild and run fast enough out of a burning building? Do you have the strength to knee a would-be attacker in the groin and run away?
Fitness is exhiliarating, it is hard work, but it is worth it. YOU are worth it. There are so many ways to begin physical activity, such as:
Brisk walking with your pedometer on these crisp autumn days
Attending Curves with a friend
Doing hot yoga or pilates
Trying square dancing (I haven't done that since 7th grade!)
Don't forget to work on upper body and lower body strength. After age 40, women start to lose muscle mass. It you have been particularly sedentary, be sure to visit your physician first before becoming a weekend warrior. Here are some more helpful tips:
Be sure to warm up and cool down.
Stay hydrated.
Pace yourself.
And be sure to set realistic goals and keep on working. Nothing worth achieving is easy.
Well, I did not earn that Presidential medal, on my first try; but by golly, I did eventually earn one.
Be Strong, Be Healthy, and Be in Charge!
-Dr. Holly L. Thacker
---
---
Related Articles
---