Passion + Physical Exercise = Health Benefits Multiplied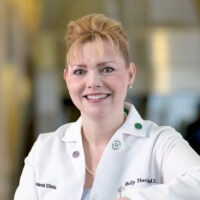 By: Holly L. Thacker, MD • Posted on May 20, 2012 • Updated May 24, 2023
---
Passion plus physical exercise = health benefits multiplied. Those benefits can include:
Strength
Physical fitness
Balance
Endurance
Improved metabolism
Reduced risks of some of the common deadly diseases:

Some cancers
Diabetes
Dementia (which afflicts 1 in 2 women)
What exercise activity is your passion?
That is a question I like to ask my patients whose responses never cease to interest or amaze me. I hear many different responses, including:
Zumba
Hot yoga
Pilates
Spinning
HIIT classes
Iron woman competitions
Line dancing
Ballroom dancing
Kick boxing
Marathon running
The list goes on...
In the past, many of my patients told me they didn't feel comfortable at the gym amongst all the buff body builders. But gyms are now much more diverse offering an assortment of classes for all types of people and their exercise needs.
I love golf, skiing, biking, and even the simple pleasure of brisk walking. Lately, I've started to lifts weights and work on bench pressing. My youngest son, Grayson tells me "Mom, you don't need to work on your pecs." I tell him, "Mostly EVERYONE needs to work on EVERY muscle in their entire body." Even though the weight I lift pales in comparison to my three very athletic and muscle endowed sons, I've noticed my golf drive is noticeably longer. I never used to have trouble finding my golf ball because it never went too far. Now there are actually times it's gone far enough that I can't spot my pink golf ball on the luscious fairway or even the green!
Physical activity is so important at all ages and stages of life.
I remember when my oldest son Stetson, who was in elementary school, said he wanted to move to Illinois because that was the one state that mandated physical exercise in school for all grade levels. Some of my patients who are in their 90s and act and look like they are in their 40s, have an avid physical passion like ballroom dancing or some other pleasurable, social exercise activity that they do regularly, even though they no longer have to report to their PE teacher!
Having a zest and thus energy from being physically active is an important gift you can give yourself. Exercise can brighten your mood, help your sleep patterns, nourish your joints and connective tissues, help you to concentrate and simply makes you feel better. If you haven't already, make a commitment to find a physical activity that you enjoy. By taking care of yourself, you are being a role model to others, and giving a gift to those whom you love, as you are far more likely to...
Be Strong, Be Healthy, Be in Charge!
-Dr. Holly L. Thacker
Holly L. Thacker, MD, FACP is nationally known for her leadership in women's health. She is the founder of the Cleveland Clinic Women's Health Fellowship and is currently the Professor and Director of the Center for Specialized Women's Health at Cleveland Clinic and Lerner College of Medicine at Case Western Reserve University. Dr. Thacker is also the Executive Director of Speaking of Women's Health and the author of The Cleveland Clinic Guide to Menopause. Her special interests and areas of research including menopause and related medical problems including osteoporosis, hormone therapy, breast cancer risk assessment, menstrual disorders, female sexual dysfunction and interdisciplinary women's health.
---
---
Related Articles
---