Menopausal Hormone Therapy and the Longevity of Joint Replacements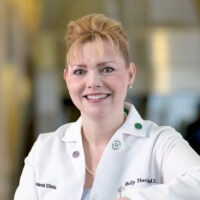 By: Holly L. Thacker, MD • Posted on February 18, 2015
---
Aging and Arthritis
Arthritis is a common ailment associated with aging. Osteoarthritis, the so-called "wear and tear" arthritis is the most common reason people undergo total joint replacements such as knee and hip.
Factors that increase the risk for osteoarthritis include:
Age
Weight gain
Injury and joint mal-alignment
Family history
Sex: women are more likely to develop osteoarthritis
Certain occupations and high impact athletic activities that can increase joint strain and injury
Infiltrative conditions like hematochromatosis
Nutritional deficits: low vitamin D and diet lacking in omega-3 fats
Other diseases: like rheumatoid arthritis, diabetes, and gout can increase the risk of joint injury
Treatment for Osteoarthritis
Treatment of osteoarthritis if it's an acute injury includes:
Rest
Ice
Compression
Elevation(RICE)
And then later:
Heat and strengthening muscles to support the joint
Pain relief, such as acetaminophen or aspirin
A healthy diet rich in fruits and vegetables
Omega-3 in foods
Selected supplements, such as vitamin D and glucosamine
Maintaining strength and flexibility is key
Referral for physical therapy and occupation therapy may be helpful as well as more intensive pain relief with cortisone injections and joint lubrication injections with hyaluronic acid may provide some cushioning and pain relief.
Weight loss
Weight loss can make a huge difference on the hip and knee. For every 5 pounds of extra weight that translates to 5 times of stress on the joint (5 x 5 =25 pounds). So a person who is thirty pounds overweight is stressing the joints by 180 pounds of stress!
Surgery
Surgical options such as bone realignment may be tried before recommending total joint replacement. If you have "bone on bone" where there is no cartilage and you are facing joint replacement, you want to increase your chances of success.
Benefit of Hormone Therapy After Knee or Hip Replacement
Recently, there has been another research study showing that Menopausal Hormone Therapy (MHT) after total knee or hip replacement was associated with an almost 40% decrease in the rate of subsequent revision surgery compared with MHT non-users. Those postmenopausal women who were regular users for at least 6 months post-surgery had a nearly 40% reduction in the risk for joint implant failure at 3 years, according to Dr. Nigel K. Arden and colleagues of the University of Oxford. Importantly, the risk reduction reached approximately 50% for those who continued on MHT for at least a year the researchers reported in the 2015 Annals of the Rheumatic Diseases.
The most common reason why joint replacements fail after the first year is because of bone loosening. A repeat procedure involves major surgery that carries risk of infection, blood clot and any complications associated with general anesthesia. Menopausal Hormone Therapy is known to be bone positive via the direct effects estrogen has on the bone and in preventing osteoporosis.
Estrogen Critical for Bone Strength
Interestingly, most women with severe osteoarthritis (OA) do not have osteoporosis (OP) and vice versa, but this is not always the case and some women suffer with both OA and OP. Heavier women tend to have stronger, denser bones, but degenerated joints. While very thin women tend to have weaker bones and more bone breakage but less degenerated knees and hips. Certainly, estrogen is critical in maintaining bone strength. Strong bones and healthy joints are important to maintaining mobility, which is one of the best weapons against aging, as exercise is truly anti-aging.
Be Strong. Be Healthy. Be in Charge!
-Holly L. Thacker, MD
Holly L. Thacker, MD, FACP is nationally known for her leadership in women's health. She is the founder of the Cleveland Clinic Women's Health Fellowship and is currently the Professor and Director of the Center for Specialized Women's Health at Cleveland Clinic and Lerner College of Medicine at Case Western Reserve University. Her special interests are menopause and related medical problems including osteoporosis, hormone therapy, breast cancer risk assessment, menstrual disorders, female sexual dysfunction and interdisciplinary women's health. Dr. Thacker is the Executive Director of Speaking of Women's Health and the author of The Cleveland Clinic Guide to Menopause.
---
---
Related Articles
---