The Secret to Enjoying the Holidays With Food, Fun and Feeding Frenzies Without Overindulging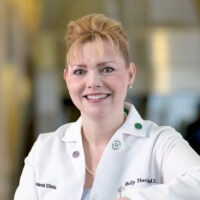 By: Holly L. Thacker, MD • Posted on November 23, 2011 • Updated May 01, 2023
---
Keep Your Waistline In Check
So, you have heard it all before, the holidays are land mines for blowing up diets and wrecking havoc with our waistlines. If you are a woman and your waistline is more than 34 inches (or a man with a waistline of more 40 inches) you are courting a date with the following diseases:
Metabolic syndrome
Other medical disasters
Add to the equation, you are sleep deprived, stressed, and wanting to enjoy comfort foods and the holidays with perennial favorites, you have cooked up a recipe for disaster! YOU deserve to enjoy yourself, your family, and partake in family traditions. I can not emphasize that enough during the holiday season, but you need to maintain adequate beauty sleep and adequate beauty exercise...yes, that's right!
If you want glowing skin, you need to get that heart rate up and build some muscle with aerobic and strength training activities to keep your metabolic rate up. You do not have to deprive yourself of treats, but be smart. Simply because the food is scrumptious and evokes happy memories doesn't mean you have to gobble it all up at once. Savor the food, the fun, and your friends and family and you will be around much longer if you do not over indulge in calorically dense food.
Help Control Your Food Intake With These Tips
Portion control
Avoiding extreme hunger
Avoiding thirst
Food confession
What is Food Confession?
A dear friend of mine faithfully writes down EVERYTHING she eats. Yes, it is much harder to mindlessly overeat if you have to write it all down. It's called "food confession". She also wears a tracking device like I do, and monitors her physical activity.
I know she will have a terrific Thanksgiving, enjoy a wonderful meal, and will be out on Friday shopping for new jeans because she is a regular exerciser and she holds herself accountable by writing down what she eats, day in and day out. She cares enough about herself and her family to take good care of herself.
I am not quite as disciplined or as slender as she is, and do not keep a food diary, but I do monitor my exercise daily and I try to protect my sleep and I definitely save yummy food to eat the next day. Doggy bags are a girl's best friend! I will eat some of my delicious homemade pumpkin pie, knowing it's filled with fiber, vitamin A and iron but I will forgo the calorically dense crust so that I may enjoy a dollop of low-fat whip cream on top!
Cheers to you and your family during this splendid holiday season. I am off to briskly walk because I haven't yet hit my 10,000 plus steps for the day.
Be Strong, Be Healthy, and Be in Charge!
-Dr. Holly L. Thacker
Holly L. Thacker, MD, FACP is nationally known for her leadership in women's health. She is the founder of the Cleveland Clinic Women's Health Fellowship and is currently the Professor and Director of the Center for Specialized Women's Health at Cleveland Clinic and Lerner College of Medicine at Case Western Reserve University. Dr. Thacker is also the Executive Director of Speaking of Women's Health and the author of The Cleveland Clinic Guide to Menopause. Her special interests and areas of research including menopause and related medical problems including osteoporosis, hormone therapy, breast cancer risk assessment, menstrual disorders, female sexual dysfunction and interdisciplinary women's health.
---
---
Related Articles
---