April 15th Tax Day!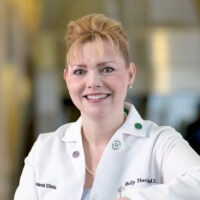 By: Holly L. Thacker, MD • Posted on April 15, 2013
---
Today is the day that one's federal, state and local taxes are due. To deal with this unpleasant civic duty, jokes about the day abound, "April begins with April's Fool Day because in two weeks you will be paying taxes." One political party jokes that today is celebrated by one party who likes to tax, while the other party prefers to celebrate the American holiday in early July.
Regardless of your political persuasian, taking stock of your financial status and financial health is an important exercise. Sound financial health can correlate with some health outcomes.
To look on the bright side, having to pay taxes means you have earned money. Work productivity is just one reason why I advocate for treating symptomatic menopausal women with hormone therapy as untreated menopausal women fall out of the work sphere if they have untreated menopausal debilitating symptoms.
So, as you write that check to Uncle Sam (and Aunt Samantha and Cousin Joe) remember:
-Be Strong, Be Healthy, and Be in Charge!
Holly L. Thacker, M.D.
Holly L. Thacker, MD, FACP is nationally known for her leadership in women's health. She is the founder of the Cleveland Clinic Women's Health Fellowship and is currently the Professor and Director of the Center for Specialized Women's Health at Cleveland Clinic and Lerner College of Medicine at Case Western Reserve University. Her special interests are menopause and related medical problems including osteoporosis, hormone therapy, breast cancer risk assessment, menstrual disorders, female sexual dysfunction and interdisciplinary women's health. Dr. Thacker is the Executive Director of Speaking of Women's Health and the author of The Cleveland Clinic Guide to Menopause.
---
---
Related Articles
---