7 Summer Health Tips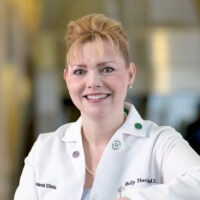 By: Holly L. Thacker, MD • Posted on May 30, 2017
---
Summer Safety
Summer fun may involve many activities, including sunshine, heat, water, long days, picnics, family get-togethers, travel, gardening, new experiences and carefree recreation. As you begin your summer, be sure to stay healthy.
7 Summer Health Tips
Here are some tips for keeping yourself and your family healthy this summer:
1. Stay hydrated
Heat can be deadly and is much more lethal in the very young and the very old. Staying well hydrated helps to reduce heat illness and it is also very important to acclimate to hot environments. It does not have to be raining to use your umbrella. Make a fashion statement and keep cool! Protect your eyes from UV damage with some cool shades.
2. Lather on broad spectrum (UVA/UVB) sunscreen, daily, liberally, and re-apply
My personal favorite sunscreen is "Antheliosis 60 melt in sunscreen milk" as it acts not only as a broad spectrum sunscreen but as an illuminizer. Many women apply sunscreen only to their face, but forget their neck and décolleté area. These areas are simply an extension of your face and by not protecting your skin, you are aging yourself before your time.
You want to keep your skin looking radiant, healthy and glowing. Speaking of glowing women, pregnant women are most at risk for developing blotchy pigment on their face. Melasma can be treated but will come back with any UV light exposure.
3. Don't skip your exercise routine, just because it is sultry out.
You may need to change where you exercise and avoid the peak heat and humidity, but don't get lazy just because it's warm outside.
4. Watch for mosquitoes - especially at dusk and dawn
Mosquitoes are most active from dusk to dawn. Protect yourself from mosquito bites:
Clear out standing water
Use insect repellant
Fix broken screens
Spray your clothes (NOT skin) with permethrin
5. Watch for poison ivy and poison sumac
Enjoy hiking, gardening and the great outdoors, but know how to identify the poison ivy and poison sumac. Know when to see your physician if you notice a rash that comes on suddenly. And please see your physician if the rash is extensive or involves the face.
Do not apply Benadryl/caladryl to the skin. Apply plain calamine and cool compresses, but applying topical Benadryl to your skin can be a skin sensitizer. Cool domboro compresses can reduce weepiness of the skin. If you require prednisone therapy from your physician to treat the itchy dermatitis, you will likely need to take it for three weeks, NOT just a seven day course.
6. Always observe water safety rules
Do not swim alone. Bring and wear lifejackets when swimming, boating, or jet skiing. Remember water activities and alcohol do NOT mix.
7. Watch out for ticks and inspect skin for any ticks
When going out in tick infested areas wear long sleeves and pants and inspect the body afterwards for any ticks.
Enjoy your summer!
Be Strong. Be Healthy. Be in Charge!
Holly L. Thacker, MD
Holly L. Thacker, MD, FACP is nationally known for her leadership in women's health. She is the founder of the Cleveland Clinic Women's Health Fellowship and is currently the Professor and Director of the Center for Specialized Women's Health at Cleveland Clinic and Lerner College of Medicine at Case Western Reserve University. Her special interests are menopause and related medical problems including osteoporosis, hormone therapy, breast cancer risk assessment, menstrual disorders, female sexual dysfunction and interdisciplinary women's health. Dr. Thacker is the Executive Director of Speaking of Women's Health and the author of Women's Health: Your Body, Your Hormones, Your Choices and Cleveland Clinic Guide to Menopause.
---
---
Related Articles
---