Thanks, Giving and Grateful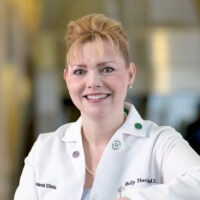 By: Holly L. Thacker, MD • Posted on November 25, 2016
---
Reflecting and Thanking
As we reflect on 2016, we have much to be thankful for. The end of the year is the time to look back on major accomplishments and recognize the people who have supported us throughout the year.
We at Speaking of Women's Health are very thankful for our national supporters, Clever Crazes for Kids, a wonderful non-profit advancing children's health, and Cleveland Clinic, a nonprofit, multispecialty academic medical center that integrates clinical and hospital care with research and education.
We are also so grateful for you, our online supporters who visit our site, read our columns, respond to our social media and download our free treatment guides.
Women's Health Events, News, Content and More
We work hard year-round to bring you the latest in women's health. We hope you take advantage of all of our online content. Below are just a few of the many ways we connect with our readers online:
#GivingTuesday
Have you heard of #GivingTuesday, yet? #GivingTuesday is a global day of giving fueled by the power of social media and collaboration. It harnesses the potential of social media and the generosity of people around the world to bring about real change in their communities.
Celebrated on the Tuesday following Thanksgiving, #GivingTuesday kicks off the charitable season, when many focus on their holiday and end-of-year giving. Since its inaugural year in 2012, #GivingTuesday has become a movement that celebrates and supports giving and philanthropy with events throughout the year.
Consider Supporting Speaking of Women's Health
Please consider donating to Speaking of Women's Health on #GivingTuesday, November 29. Your support will help us continue to provide women's health education nationwide. Tell us who you are thankful for when you make your tax deductible donation to Speaking of Women's Health, and your donation will be in that person's honor. Supporting a good cause makes us feel good, and by donating to Speaking of Women's health you will be helping us to maintain our mission to help women and their families.
We look forward to serving you, and on behalf of the entire team we wish you a happy and healthy holiday!
Be Strong. Be Healthy. And Be in Charge!
-Holly L. Thacker, MD
Holly L. Thacker, MD, FACP is nationally known for her leadership in women's health. She is the founder of the Cleveland Clinic Women's Health Fellowship and is currently the Professor and Director of the Center for Specialized Women's Health at Cleveland Clinic and Lerner College of Medicine at Case Western Reserve University. Dr. Thacker is also the Executive Director of Speaking of Women's Health and the author of The Cleveland Clinic Guide to Menopause. Her special interests and areas of research include menopause and related medical problems including osteoporosis, hormone therapy, breast cancer risk assessment, menstrual disorders, female sexual dysfunction and interdisciplinary women's health.
---
---
Related Articles
---