Pudendal Neuralgia: A Hidden Cause of Pelvic Pain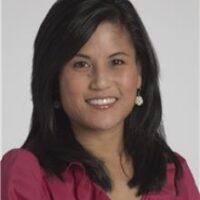 By: Jessica Strasburg, MD • Posted on August 08, 2022
---
What is pudendal neuralgia?
Chronic pelvic pain refers to pain in the lower abdomen and is generally present for at least six months. It affects an estimated 15 to 20 percent of women between the ages of 18 to 50.
Chronic pelvic pain can disrupt work, physical activity, sexual relations, sleep and family life. It can also affect a woman's mental and physical health. Many women experience chronic pelvic pain symptoms for more than a year before seeking relief and may seek care from multiple providers before a diagnosis is made. One cause of chronic pelvic pain that you may not have heard of is pudendal neuralgia.

Pudendal neuralgia refers to when the pudendal nerve gets injured, irritated or compressed. It typically affects one side of the body, but at times can affect both sides.
What is the pudendal nerve?
It is derived from the Latin term "parts to be ashamed of." Often times, women are embarrassed or ashamed to discuss pain in their private parts, but it is important to seek care to prevent it from further negatively impacting your life. Pudendal neuralgia is a commonly overlooked condition when evaluating chronic pelvic and genital pain disorders.
The pudendal nerve originates from the sacral nerve plexus in the lower spinal cord and provides sensation to the rectum, anus, urethra, perineum, vagina, vulva or outer female genitalia.
The prevalence of pudendal neuralgia is unknown, although some have estimated a prevalence of 1/100,000 people suffer from this condition. Research shows that one percent of the general population has pudendal neuropathy, affecting women more than men.
Causes of pudendal neuralgia
Some common causes of pudendal neuralgia are:
Prolonged sitting
Bicycle or motorcycle riding
Horseback riding, trauma (such as a fall)
Result of surgery
Childbirth
Some infections such as herpes simplex
Symptoms of pudendal neuralgia
Symptoms of pudendal neuralgia include:
Burning pain (often one-sided)
Tingling
Stabbing
Hypersensitivity to touch or pressure
Abnormal temperature sensation
Numbness in the buttocks, genitals or perineum
Symptoms typically worsen when patients sit for any length of time and resolve with standing or laying down. Symptoms can also worsen as the day progresses.
Other symptoms can include:
Urinary or rectal burning
Painful bowel movements
Painful intercourse
Pain affecting other pelvic nerves and muscles causing sciatica and sizzling sensation in legs, knees, or feet
Because the symptoms of pudendal neuralgia are similar to other causes of chronic pelvic pain, you should seek the care of a chronic pelvic pain specialist for further evaluation so proper diagnosis can be made.
Diagnosing pudendal neuralgia
The diagnosis is made by taking a complete history and physical surrounding the pelvic pain symptoms and other associated symptoms. In addition, a careful pelvic examination assessing the vulva, pelvic floor muscles and checking for pudendal nerve pain Is necessary.
Chronic pelvic pain specialists can include gynecologists, minimally invasive gynecology surgeons, uro-gynecology surgeons and pain management specialists. International Pelvic Pain Society and Health Organization for Pudendal Education can be helpful resources to locate a pudendal and/or pelvic pain specialist in your area.
Imaging is not helpful to diagnose pudendal neuralgia. However, your provider may want to order a pelvic ultrasound, CT scan or MRI, urine testing and vaginal cultures to rule out any other issues.
Treatment of pudendal neuralgia
Treatment of pudendal neuralgia ranges from sitting on a special cushion to off load the pudendal nerve, oral nerve pain medications, nerve injections (pudendal block), pelvic floor physical therapy, acupuncture, and less frequently, pudendal nerve decompression surgery. More research and studies are needed to evaluate the effectiveness of these treatment options for pudendal neuralgia.
Be Strong, Be Healthy, Be in Charge!
-Jessica Strasburg, MD, FAAFP, NCMP

About Jessica Strasburg, MD, FAAFP, NCMP
Jessica M. Strasburg, MD, FAAFP, NCMP is a Staff Physician in Gynecology in the Women's Health Institute. She is the medical director of the Chronic Pelvic Pain Program. Dr. Strasburg is board-certified in family practice and completed a Women's Health Fellowship after residency and is a certified educator by the North American Menopause Society. She sees patients on the 8th Floor Crile Building at Main Campus. She is also an Assistant Professor with the Cleveland Clinic Lerner College of Medicine.
Her treatment interests include treatment/diagnosis of chronic pelvic pain and general medical gynecology. To make an appointment with Dr. Jessica Strasburg, please call 216-445-3156.
---
---
Related Articles
---