Kheer (Rice Pudding)
---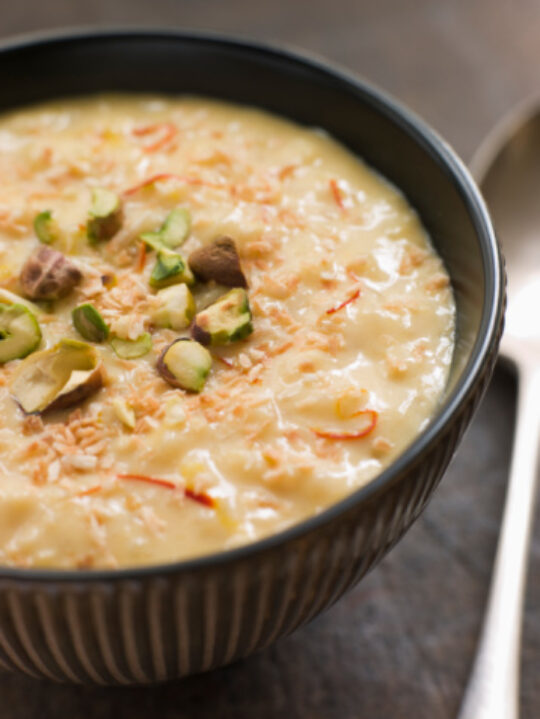 This Kheer recipe is an Indian dessert that is especially made on auspicious days. It is a rice pudding, which is a traditional South Asian sweet dish. The dessert can be flavored or garnished with raisins, crushed almonds or cashews.
Submitted by: Manisha Yadav, M.D., Cleveland Clinic Center for Specialized Women's Health
Ingredients
1/4 cup short grain white rice
4 cups 1 percent milk
1/4 cup sugar
Preparation
First half boil the rice.
Boil milk on stove and add the half boiled rice to the boiling milk.
Keep on low to medium flame for 30 minutes.
Add sugar as per taste.
Serving suggestions: serve warm or keep in the refrigerator for 1 to 2 hours and serve cold.
Recipe makes 8 servings
Nutritional Analysis (per serving)
100 calories
1 g total fat
17 g carbohydrates
12 g sugar
5 g protein
If you substitute 1/4 cup sugar for 1/8 cup Splenda:
80 calories
1 g fat
11 g carbohydrates
6 g sugar
5 g protein
---
---